PARTICIPATORY
CITY-MAKING
︎︎︎
PROTOTYPING MORE LIVABLE CITIES THROUGH COLLABORATIVE METHODS.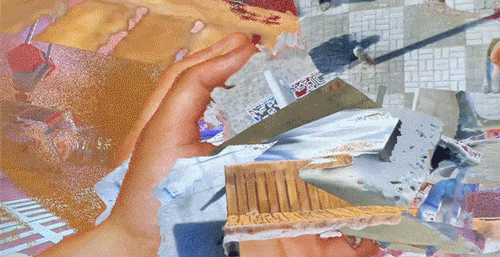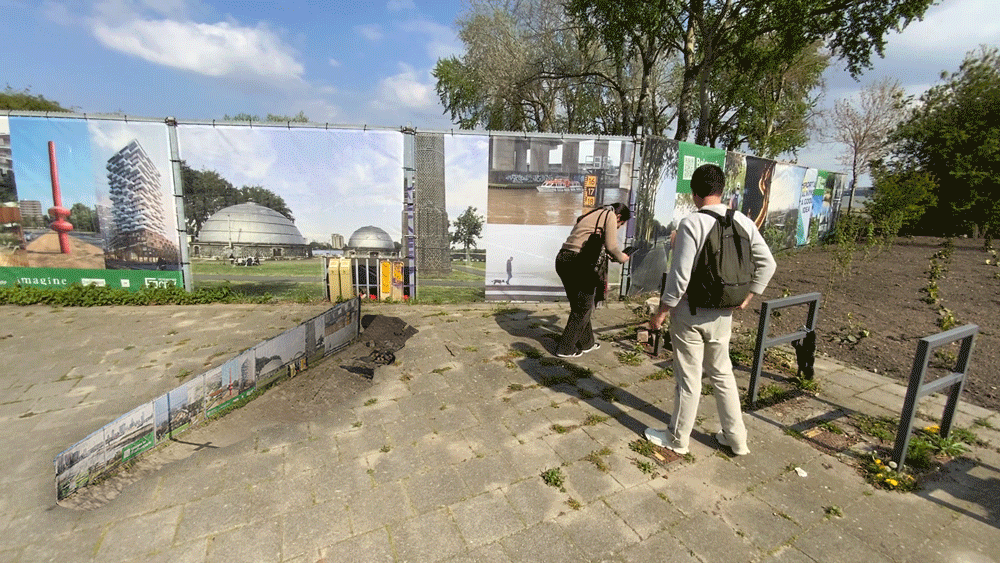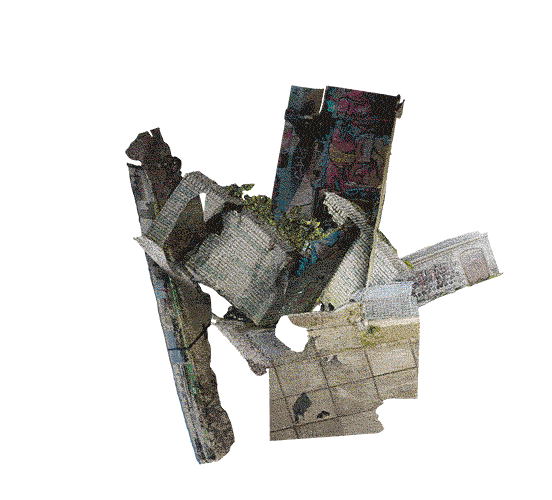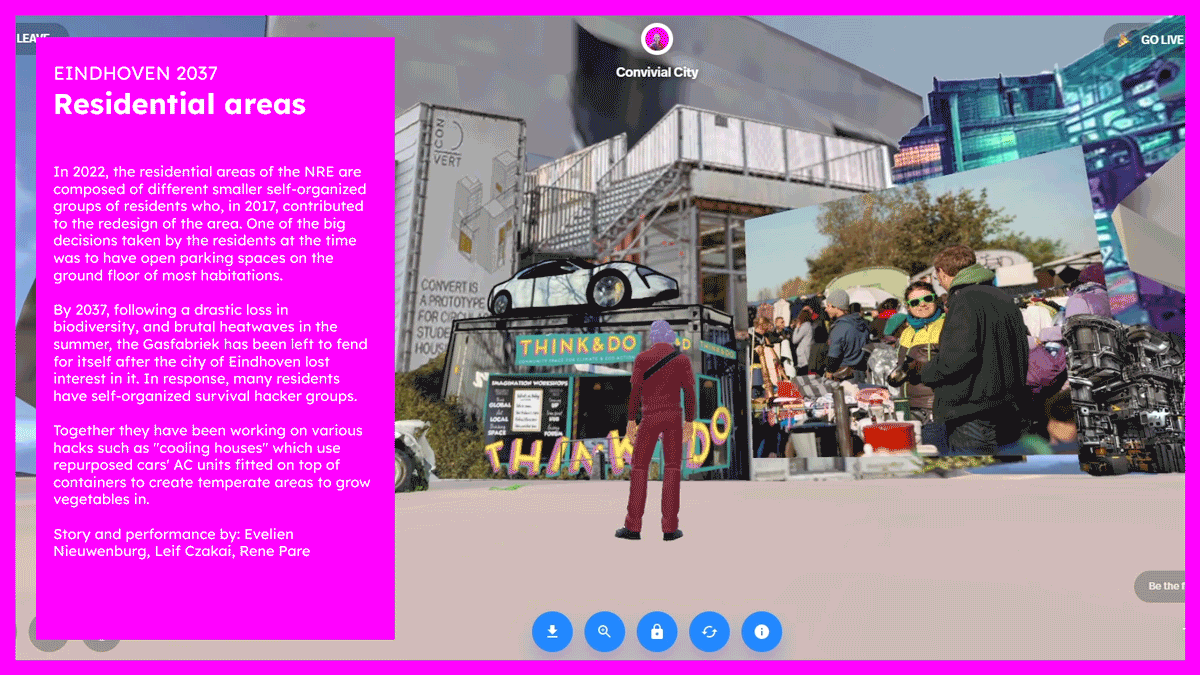 CONVIVIAL CITY
2022 /
Eindhoven Stadslab
How might "homemade" digital twins of specific neighborhoods help local communities align their values and future-proof their built environment?
Eindhoven residents got together at Stadslab to ask themselves: What does it take for a neighborhood to be convivial in light of upcoming socio-ecological challenges?

Using the NRE neighborhood as their starting point where the (Stadslab is located), they imagined three scenarios exploring how the neighborhood might have to adapt to remain a "convivial" place in the face of the city's transformation.
🔗Visit the space created!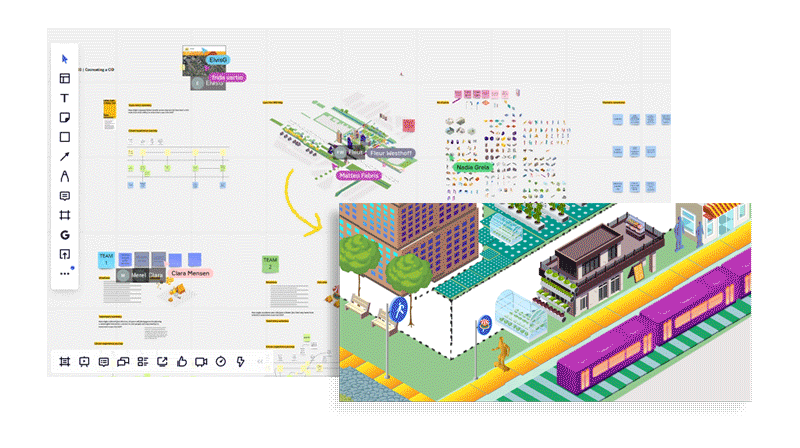 RETHINKING
THE HAGUE'S CENTRAL INNOVATION DISTRICT
2021 /
Leiden University Urban Studies Department
How might large scale development projects be further scrutinized from the perspective of the residents they will one day affect?
I was commissioned to design a 5 session course to help students of the program unpack the redevelopment vision proposed by the Rijnboutt B.V. for the Central
Innovation District in the Hague.

The proposed vision had been deemed incomplete by the Kennismaken, a local citizen advocacy think tank, who wanted the vision to better integrate strategies to stem loneliness, provide opportunities for social cohesion and take into
account the importance of green areas.
🔗Project microsite (External)


AI IN THE HOOD
2023 /
Baltan Laboratories
x
Pedro Gil Farias
How might AI-generated images and Google Street View be used together to cocreate tomorrow's cities?

Supported Pedro Gil Farias during a workshop he designed and facilitated that was commissioned by Baltan laboratories with the premise of understanding the potential implications and applications of creative AI tools (image generation and text based) for citizen engagement in city making efforts.

I was responsible for creating a collage using the same tool as the participants but collating their respective visions and energy into a single AI-aided collage.


🔗Pedro's project page (External)


︎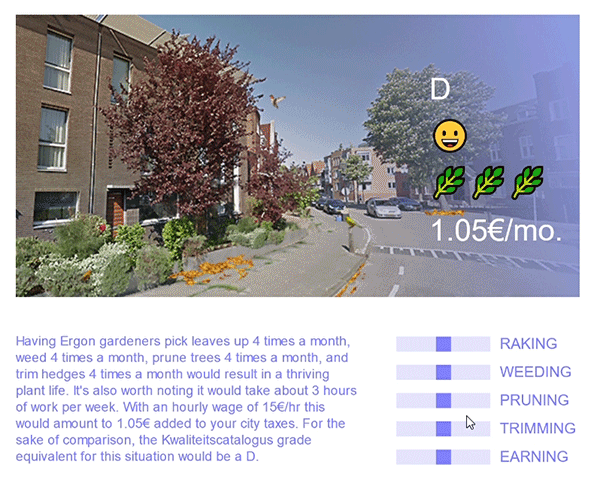 REFRAMING GREEN MAINTENANCE
2020 /
Ergon
x
Cecile Epinasse
Green maintenance makes sure that the planted spaces sustain in time, keep being alive and providing all sorts of services. Maintenance shapes the appearance of the green spaces and therefore shapes our relationship with nature and our city.
A short interactive project to help designer Cecile Epinasse explore how Ergon can use simple digital tools to sensitize local citizens to the work getting done and offering alternatives to the way greenery is managed in Eindhoven.
🔗Project page (External)

︎

AHMEDABAD.2050
2020 /
Anant National University
Over the course of 5 days the industrial design students of Anant National University were challenged to explore what sustainability meant to them and how a strengthened commitment to sustainable practices by those shaping the city of Ahmedabad might inform its development.
The aim of the workshop was to encourage students to unpack the large and complex concepts of sustainability and foresight, and make these approaches relevant to their own needs and interrogations.
🔗Project page (External)
ROTTERDAM MOBILITY INTERVENTION STRATEGY
2022 /
Humankind
x
Pedro Gil Farias
How might design thinking tools help coordinate the municipality's various mobility transition proposals?
Through a creative workshop in which we used our human-centered design approach in Miro, we shared our insights with various stakeholders from the municipality.

This was an efficient way to collect insights and ideas and challenge professionals to put the experience of citizens first, for example exploring various 'citizen journeys', and co-creating the first ideas in one visual language.
🔗Client project page (External)




︎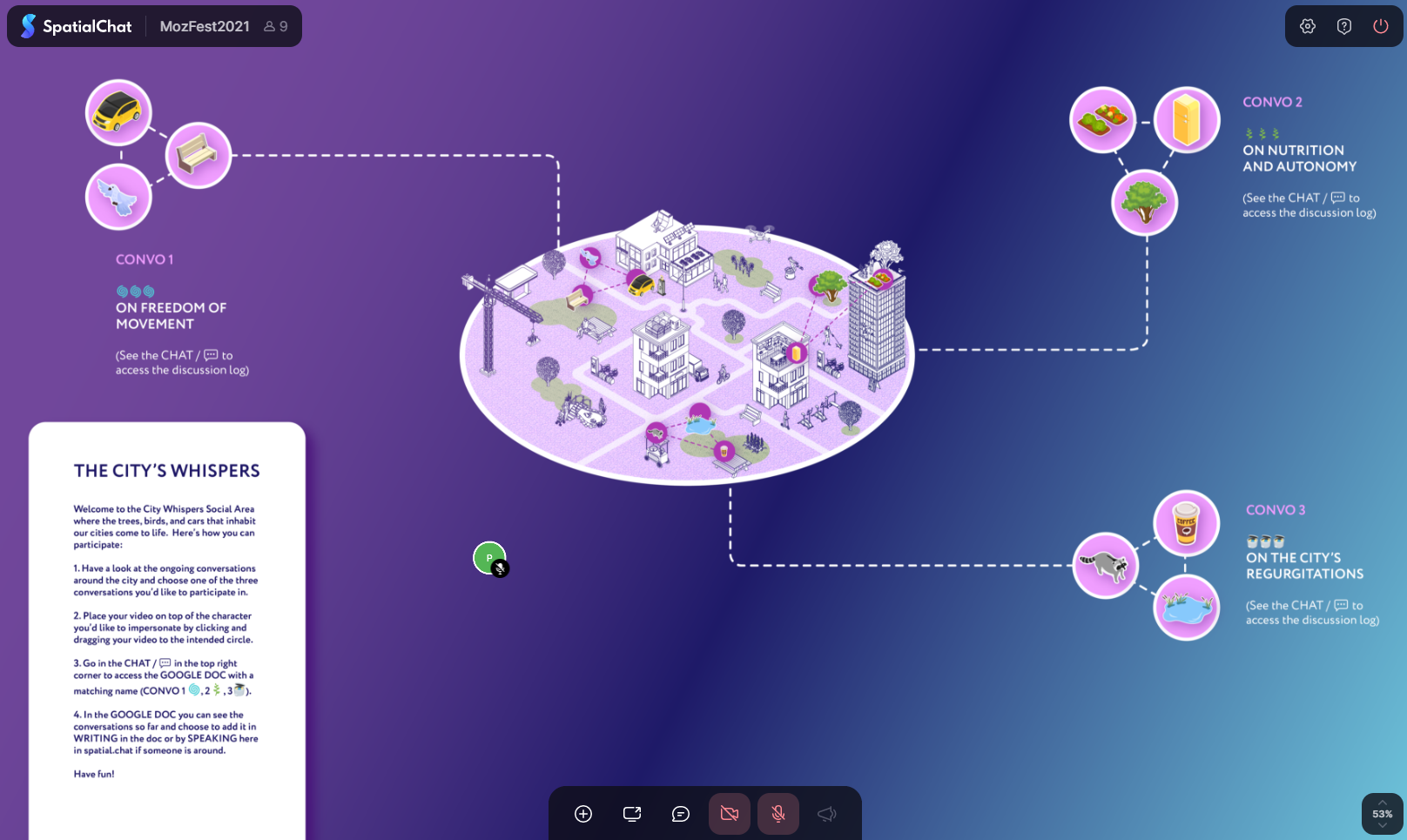 AS THE CITY WHISPERS
2020 /
MozFest
x
Pedro Gil Farias
Rethinking the smart city concept through the perspective of living and non-living entities.

As the City Whispers is a collaborative exercise hosted during Mozfest 2021 using Spatial Chat and Google Docs. Starting from a pre-created neighborhood map and the many living and non-living entities that inhabit it, the visitors were invited to imagine the exchanges between these different entities as they try to care for their community and their surroundings.
🔗Pedro's project page (External)
🔗Convo 1 🌀🌀🌀 | On freedom of movement
🔗Convo 2 🌿🌿🌿 | On nutrition and autonomy
🔗Convo 3 🗑🗑🗑 | On the city's regurgitations


︎
DIGITAL BUNKERS
2020 / Collaboration with
Salil Parekh
Digital Bunkers was a series of speculative sessions hosted online on the future of quarantining and semi-autonomous living.
Through discussions and co-creative sessions, participants from around the world reimagined their homes and the infrastructural systems they depended on daily.
The sessions are run in several different formats with their core structure consisting of group discussions and cocreative sessions using online gaming platforms like Fortnite. Each session was held over a 2 day period, 5-7 participants at a time.
Through the exercises the participants explored what an autonomous lifestyle might require and ask important questions on the mutualization, automation and outsourcing of services they depend on daily and that we've learned to recognize as essential during the Covid pandemic.
🔗 Project page (Old website)
🔗 Project archive (External)